Ipswich Branch – Woolverstone Marina
Located in the popular and picturesque Woolverstone Marina, our Ipswich branch offers on-site engineering support, Genuine Volvo Penta parts supply, and off-site breakdown assistance. Manufacturer-trained mobile engineers, Dean and George, are based at this branch and spend most of their week servicing and repairing engines/gearboxes/drives in the marina, our workshop facilities, and the local Suffolk area.
Dean is a very familiar face for regular marina visitors as he has been working from this branch for well over a decade. He has plenty of hands on experience with long-term berth holder engines of all brands as he carries out a range of seasonal work throughout the year including engine servicing, repairs, winterisation, and recommissioning.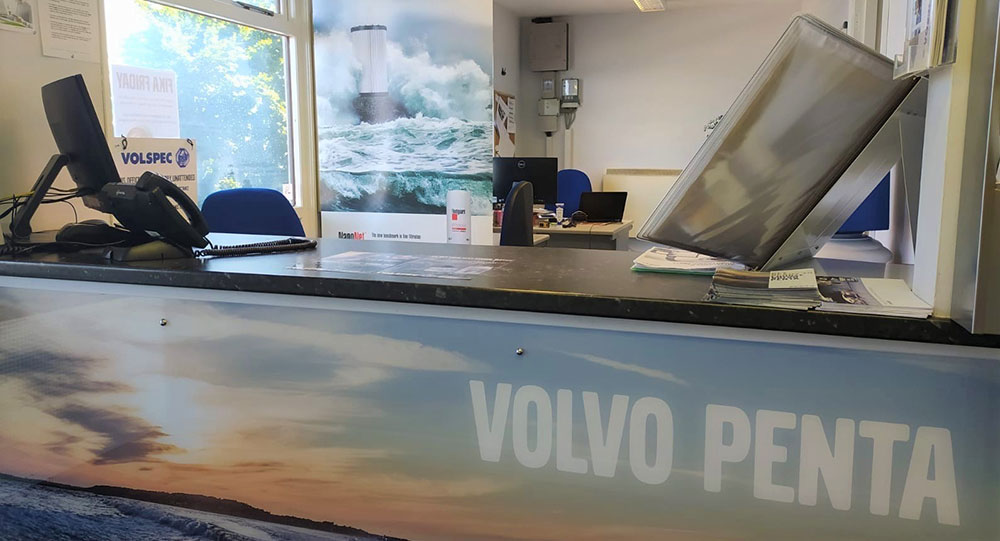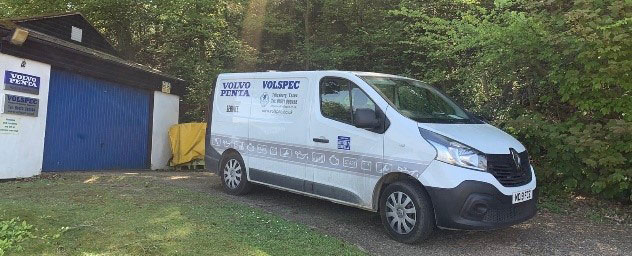 George is also a very highly experienced engineer who joined our Volspec team a few years ago. After 9 years of working for a well-respected Authorised Volvo Penta Centre on the South coast, George moved to the Suffolk area and brought his Volvo Penta knowledge with him.
When his van isn't parked at the marina, he will often be seen travelling to Industrial sites to service, repair and provide emergency breakdown assistance for Marine Commercial, Power Generation and Off-Road engine applications.
From our front shop and office, we have outstanding views of the mooring pontoons, the River Orwell and the Orwell Bridge. When it comes to winterisation and recommissioning, our staff work closely with the lifting dock and cradle operating staff to efficiently complete all necessary work at the beginning and end of the boating season.
Our front shop display and storage areas are well stocked with Genuine Volvo Penta spare parts and merchandise. All Volvo Penta products are available to order online for collection through our online webshop.
To place an order, choose IPSWICH as your selected Service Dealer using the box in the bottom-left corner of the screen. Once all items have been added to your cart, select 'I pick up' when you get through to the checkout screen.
Our online webshop shows all parts diagrams for the full Volvo Penta engine range and orders can be placed 24/7 whenever and wherever you have an internet connection.
Web Shop >
We also provide spare parts and engineering support for other engine brands including but not limited to: Yanmar, Bukh and Nanni. Although there is a small chandlery in the marina, we keep our shelves full of necessary and common consumable items including distilled water, service sprays, antifreeze, and antifouling.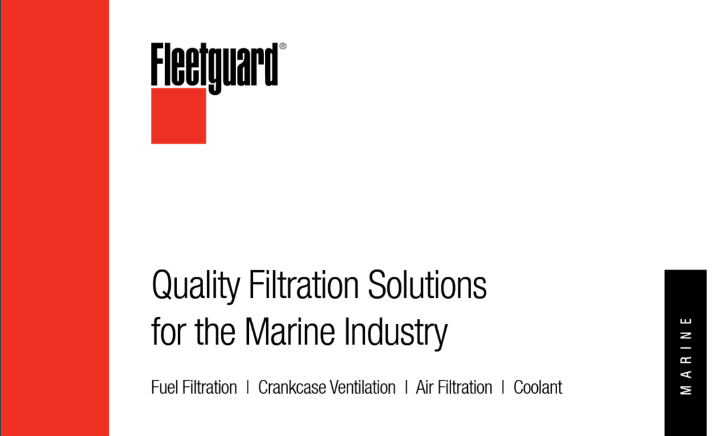 We are also an authorised dealer for Cummins Filtration and stock a large range of Fleetguard air, oil, fuel, crankcase and coolant filters. Click on the Fleetguard image to view the 'Quality Filtration Solutions for the Marine Industry' catalogue.
Our Parts Department in Essex holds a much larger stock of all parts and our internal van delivery service delivers both express and stock orders several times a week.
To find out more about the other excellent facilities that are provided within the 22 acres of Woolverstone Marina, please visit MDL Marinas website.
Our Ipswich branch in Woolverstone Marina is now open. This office is being manned by our mobile engineers who may be off-site during the day. For urgent enquiries please contact 01621 869756.
Ipswich Branch
Woolverstone Marina
Woolverstone
Ipswich
Suffolk
IP9 1AS
Tel: +44 (0)1621 869756
Email: enquiries@volspec.co.uk
Shop Opening Hours
Monday - Friday: 08:00 am - 5:00pm
Saturday - CLOSED